What our clients and colleagues say about us…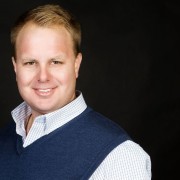 To any and all prospective clients of Gadd Business Consultants:
I would like to take this time to tell each of you how Gadd Business Consultants saved my business.  Before I hired his consulting firm our business was in trouble.  There were many days spent waiting by the mailbox praying for a customer to send us a check just to make payroll and pay minimum loan balances.
Our company grossed a decent amount of money; we provided good services and had many satisfied customers.  But there were certain business fundamentals we lacked. Our accounting and financials were unorganized and over extended.  It was all we could do just to survive month to month.  It was like we were in this all by ourselves and were very concerned.
We couldn't fix our business by ourselves and we knew it. However we felt that hiring a consultant firm was unaffordable and something only fortune 500 businesses do.  We took a chance and called Ken Gadd.  It was the best business move I ever made.   His personal but straight forward style along with his business acumen was exactly what we needed.  He personally came to our offices; he and his team went through all of our finances and records.  We also discussed planning and developed both long and short term goals.  Within a very short time he and his team had developed a real world, workable plan and a time table to pay down our debt and get on the right path.
His fees were very fair and affordable. He worked with us on a payment structure and was very accommodating.
Today our debt is drastically paid down and we even have a revolving line of credit available to us.  Mr. Gadd totally turned our business around and brought us out of financial ruin.
Today we have a clear vision of our future, we have identified obtainable goals and most importantly we are profitable.  But on a more personal level Gadd Business Consultants has taken away the worry and uncertainty that we felt about our business and financial future.
Mr. Gadd we can't thank you enough.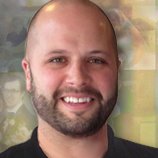 Gadd Business Consultants have been instrumental in the growth and stability of my businesses.   We found Ken Gadd a year ago and brought him into the picture as a mediator to help us.  Ken was so great to work with and successful in that role that I asked him to continue working with me to help straighten the ship.
Ken and his team help significantly in every single area of my business, from negotiations with partners and key customers, accounting and financial analysis, training sessions, HR-related issues to growth/sales strategies.
GBC brings expertise and experience together perfectly.  Gadd Business Consultants remain on a monthly retainer relationship with me. I meet with Ken weekly for ongoing strategy sessions and have no intention of ending this relationship!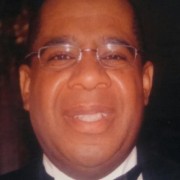 He (Gadd) identifies the needs of an organization, develops a plan of action, and then works diligently to ensure the plan´s success. He has done this on a consistent basis with corporations, non profit organizations, family owned businesses, and moderate sized community organizations. Gadd exceeds typical consulting services by contributing significant time and energy to the implementation of strategic and operational plans. It is not unusual for clients to consider him as not only their consultant but also their partner.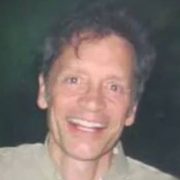 I personally had the opportunity to meet with Ken Gadd to learn about Gadd Business Consultants. His depth of knowledge and conceptual vision of the key aspects of starting and running a business are eye-opening and spot-on. Anyone looking to create strategic growth, organizational structure or learn methods to increase revenue and growth would benefit greatly from their services. If your business is struggling, stagnant, or you know something is out of sync and just not sure what… I highly recommend you give them the opportunity to evaluate your business and offer a strategic and personalized strategy to meet your needs.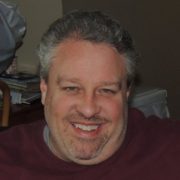 My first contact with Ken Gadd was at a SCORE clinic focusing on startups nearly 25 years ago. Our paths have crossed a few times over the years. His ideas and advice stayed with me over time as I pursued a few entrepreneurial projects.
When I decided to pursue a life more focused on entrepreneurship, I sought out Ken again. Today, I appreciate Ken's friendship and counsel. He has helped me evaluate business concepts and relationships. I counted on his feedback to help me establish solid foundations for my current business and to brainstorm on the viability of future ones.
Over the past few years, I have recommended Ken to other business associates as well. I have watched as Ken has successfully settled disputes between partners, negotiated solutions for clients and guided novice and veterans entrepreneurs alike to establish themselves.
I value Ken's advice and the support of Gadd Business Consultants. I can't imagine considering a business venture without them.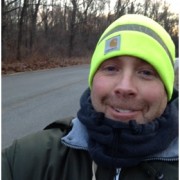 When I first started my business in 2012 I was almost immediately connected to Ken Gadd through a mutual acquaintance.  At that time, I had no clue how to effectively manage the business side of the house and sought Ken's advice.  Being stubborn, I did not listen to his advice and almost ran my company into the ground.  However, Ken and I had built a mutual respect for one another considering he is one of the most honest individuals I know.  His knowledge of business coupled with his enormous heart, makes him truly empathetic to ensuring a business succeeds. He does not believe in failure.
When I was at rock bottom, Ken had been very tolerant, I humbly called him and asked for his help.  Around that time, I won two significant federal contracts that allowed my company to become financially stable.  Ken and I sat down, strategized continued growth and discussed how his services could be used to show a solid back end and manage financials so my company would remain solvent and fiscally responsible.  Being the kind-hearted soul he is, he worked with me and my situation in regards to the invoice for his services. Who does that?  Ken Gadd of Gadd Business Consultants.
Today, Ken and I have healthy relationship both personally and through my business.  He truly cares about those he helps and his honesty is unparalleled! Ken, thank you for helping ensure the success of my company!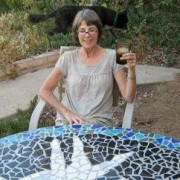 Ken understood that not all of us were in the same place in life; some young, some older, some having already started on a business, some with just an idea. Instead of me dismissing material, thinking it didn't apply to me, I was hooked in the knowing that there is help for me regardless. Psychologically, I didn't give up, because there was always a hand up to assist. This was very important. I found the time management tools to be valuable, the stress management tools to be compassionate, and the employee considerations to be so smart. The visuals; the grids and graphs that he used as teaching implements brought clarity to a complicated field. One could sense that he [Ken] wanted us to succeed and was willing to help.This teacher is incredible. At every step of the way, he would point out alternatives, known hang-ups, etc. and say, "I can help you with that, too." So, there was never a place where there wasn't hope.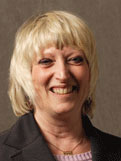 Ken has dynamic teaching skills and very strong interpersonal communication skills and is a highly ethical individual. Several have gone out of their way to tell me of the special impact Mr. Gadd has made on their lives.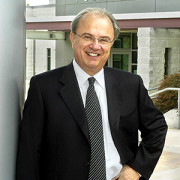 Ken is very creative and dedicated. He has a great deal of practical business experience, multidisciplinary knowledge, and sensitivity. He is an effective leader and team player. He knows his stuff and applies it extremely well.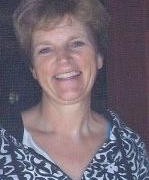 Today the congregation is on a mission of committed ministry as we work to faithfully live out our mission/vision through the identified goals. Ken is an invaluable resource as an objective facilitator. We highly recommend Ken's service to other congregations!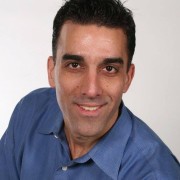 This is just a note to thank you personally and Gadd Business Consultants for assisting my business in current and future strategic planning initiatives. I'm impressed with how efficient your service is and how much we've benefited in our critical analysis sessions with you. Your personal business insight is refreshing, extremely candid, and inspiring. I appreciate it when a consultant can guide us down a path we never saw before. Your passion for what you do is obvious in every call, meeting and email. I feel like you are one of the most important parts of the team and that makes all the difference. As a start-up publication, it is often difficult to see the forest through the trees, and there is not a lot of time to contemplate either. Gadd Business Consultants was able to quickly grasp our market space, sales challenges and resource obstacles to efficiency help us evaluate our current sales and marketing practices and lay the foundation for a more robust strategic plan for the coming year. In short, Ken Gadd is an excellent business manager with a passion for clear and practical approaches to strategy and marketing.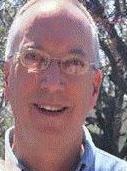 As a business associate, his knowledge of business and the intricacies of what it takes to develop and run a successful business or non-profit operation are his strength. His ability to educate and motivate individuals to focus on common goals and improve their effectiveness as companies and organizations is extremely effective, and it makes him a popular resource. I've seen him in action in analyzing and breaking down functioning components and quickly defining the needed steps to optimize their operations.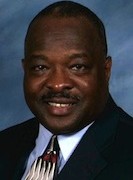 He (Gadd) has consistently been successful in helping me and others reach our goals, complete our programs and find the resources necessary to move forward in work and ministry.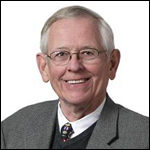 I wanted to personally express my appreciation to you for all that you did to ensure the success of our "Continue the Vision" process. It would not have happened without the foundation you helped us establish in the discussions you so capably led. You are an outstanding facilitator who encourages creativity, candor and open communication. Your passion, humanity, and good humor enriched us all. We are better because of your involvement. You certainly have our enthusiastic endorsement.
We look forward to earning your testimonial as well.
Please fill out the form on this page to introduce yourself. We will get in touch right away to learn about your needs.