By Thomas Reed
For most of the past week all we have been discussing is the hand that Emergency Manager Kevyn Orr threw in. Mayor Bing and Mr. Orr stood before God, the press and everyone else and announced the bankruptcy of the grand city of Detroit.
I am curious what our GBC community believes this event foreshadows.
The reason I ask is that I don't believe that the filing in and of itself is a harbinger of any distinct outcome. I have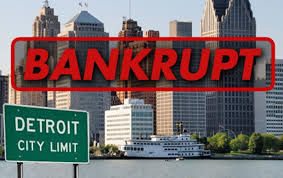 watched the city since I was in college; I've seen innumerable government, private sector and grass roots programs be announced, work fitfully for a few years and quietly fade away. At one point I even began subscribing to some conspiracy theories; it was just too unbelievable to me that every attempt could fail so spectacularly,
Over the past few years, however, I have watched from my suburban enclave as a wave of younger folks have taken advantage of the situation. They've become the seed of a new urban generation, redeeming the architecture of opportunity abandoned by our parents and grandparents before them.
I have also seen entrepreneurs, and those that support those brave souls, find places in the city. I have attended the Friday public luncheons at the Green Garage Detroit, subscribed to the news from D:Hive and yearned to join the masses flocking around TechShop and the Makers that belong there. We've all seen the press around Shinola and so many more.
Just to further the point, Ken Gadd himself has been engaged with many businesses, non-profits and individuals across a broad variety of Detroit's neighborhoods that are working tirelessly to turn the city around.These organizations and individuals have worked passionately to save and grow the neighborhoods.
The question becomes, though, how does the bankruptcy filing affect these remarkable green shoots? I spoke to Jeff Klein from Detroit Farm and Garden not too long ago; he was of the opinion that small businesses were succeeding in meeting market needs in spite of local government, and were, in some cases, completely unaffected by it. Unless you offended the neighbors in some way, you fly under the radar of cops and inspectors.
It seems to me, much of what has gone on recently was neither helped nor hurt by a city government too dysfunctional to make any consistent impact. With this, I come back to the question, will the bankruptcy filing affect any of what has been developing?
While I hate as much as the next guy to see any concern — private or public — throw in their hand and begin trying to settle up with the others at the table, I don't have another solution to offer. I also don't have much more information to work from than has been available to the rest of us in the press.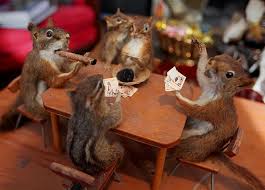 I would have hoped that those who were privy to all the details could have found common ground, but that, obviously, is a hand already reshuffled. So all we can hope for now, is that once this hand is over, we will have a better working city government and the foundation for a prosperous future for all.
I, for one, am of the opinion that the bankruptcy proceedings will have little effect on the small businesses of Detroit in the short term. They were attracted to the city and have developed their own ecosystems without significant aid, or insurmountable hindrance, from the city. My guess is until the governmental infrastructure is rebuilt into a meaningful entity, business will carry on…maybe even prosper.
I'd bet on it.