By Devon Klomp and Ken Gadd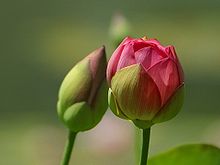 After a long winter, spring is just around the corner. Not long from now we will see buds on the trees as well as flowers blooming. The weather this past season has most likely caused a delay in some of your businesses projects. Spring is not only a time for nature's growth, but for your business' growth as well. Now is a perfect time to review and renew some of your goals.
We at Gadd Business Consultants can help you with those goals. For over 30 years we have assisted small and midsized for-profit, non-profit, and faith-based organizations, at every stage of the business life cycle from idea to harvest and all points in between.
Contact us today, and see what we have to offer to help your organization to blossom.
We have been actively posting to our Gadd Business Consultants Facebook page. Please "like" our page, and share your comments with us. We have also been sharing the wisdom of Tidbits which is posted on our Facebook page and webpage.